Hazera Seeds BV
Dhr. J. Trienes
Made and Warmenhuizen/ NL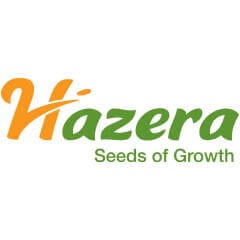 Hazera is an international organization active in the breeding, production, processing, marketing and sales of a wide range of vegetable seeds. In the Netherlands, Hazera has offices in Made (North Brabant, head office), Warmenhuizen (North Holland, research station) and Rilland (Zealand, research station).
MultiBel at Hazera Seeds BV
Before MultiBel was introduced, WhatsApp was often used to reach people.
"When I joined Hazera, this was the first time I had to deal with it. The stories I received about this made me very skeptical. I was not at all convinced of the system and that it would be something for Hazera. Since it had already been purchased by my predecessor, I decided to invite MultiBel to present the product to me.

During the meeting with MultiBel, both someone from IT and a member of the crisis team / management were present. The result of the conversation was the (re) design and further implementation of MultiBel. Now the system works easily and clearly. "
At least once a month at Hazera a "test alarm" is done with MultiBel. This ensures that the ER officers and first aiders remain sharp.
"Recently the English application is also available, I thought this was a flaw that it was not there before. "
MultiBel is used for:
Crisisteam Emergency notification