Walkie-talkie App replaces hardware
The walkie-talkie app offers great advantages over the traditional walkie-talkie hardware device. More ease of use, less cost, more functionality and all this on a device that everyone always has with them, the smartphone. We are happy to explain why our walkie-talkie app is a more than full alternative to the existing walkie talkie devices.
MultiBel offers more than just a walkie talkie app. It is traditionally a alerting system to quickly alert the right people in case of emergencies, breakdowns and calamities. We do this through an alerting app, by phone, email and SMS. Persons that are notified can confirm or reject the call, read individual instructions, be called based on attendance or duty rosters and log the crisis response.
Alerting is step 1 of the approach. Then getting everyone to communicate is the next step. The sooner that happens, the sooner the approach can be started. Often with traditional walkie-talkies, when an emergency occurs, emergency responders must first pick it up at the front desk, which takes time that is eliminated with the walkie talkie app. With MultiBel, everyone can use the walkie talkie app 24/7. Because it uses the data connection of the phone, the range is also not limited to the transmission range of the walkie talkie, everyone can open a channel.
Our walkie talkie app in detail
Maximize reach
A traditional walkie talkie uses a private network. As a result, the range is limited. This can be solved by equipping the walkie talkie with a SIM card. This does result in an even more expensive device. So most walkie talkies cannot be used outside the organization. The walkie talkie app uses an Internet connection, wifi and/or mobile. The moment there is internet, it is possible to communicate. This also allows crisis teams or heads of FAFS to communicate from home with people present on site.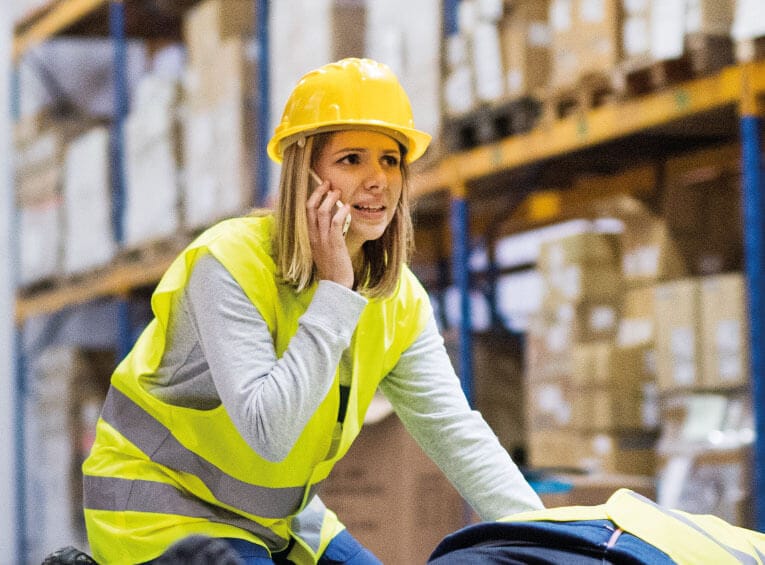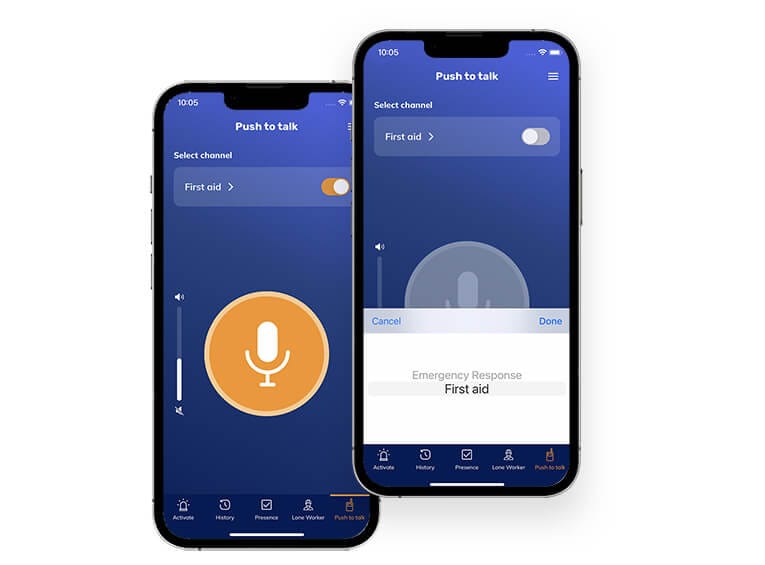 Mission critical communication through an app
A traditional walkie-talkie is reliable and the network does not easily become overloaded. The walkie-talkie app has become more common and developed a lot in recent years. MultiBel is so reliable that we are the first and only Cloud solution that it can be used as a certified evacuation system in healthcare and hospitals in the Netherlands. Redundancy is the magic word. MultiBel provides a back-up during the entire process of alerting, informing and communicating. The walkie-talkie app is part of the communication module and consists of the walkie-talkie app and the conference call. In the event of an internet failure, the app will not work. Your distances can then still communicate through the conference call.
Higher acceptance through ease of use
Many users find a traditional walkie talkie difficult to use. Our walkie talkie app is therefore constructed as simply as possible. The app offers a simple way to switch between channels. Your users don't have to remember what each channel is for. Within MultiBel we can name the desired channels. This way you have an overview of all possible channels at a glance.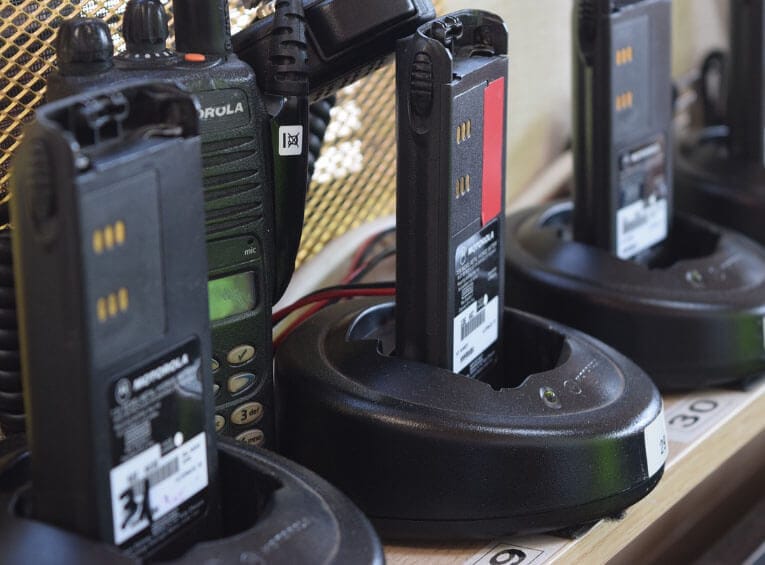 Alerting with five-fold certainty
In practice, walkie talkies are also used to initiate alarms. However, there are disadvantages doing this. The walkie talkies are often located at a central point and are not always carried around. In addition, the walkie talkie does not provide certainty whether the message actually arrived. MultiBel's walkie talkie app is part of a full call system. MultiBel offers multiple channels to call people. More channels means a greater chance of reaching a person.
Within MultiBel, we work with predetermined scenarios. For different types of accidents, different expertise must be alerted. Each calamity requires a different action from the persons called. Within MultiBel, unlimited scenarios, function groups and locations can be created.
Choose the right package for you
Send alerts for FREE with MultiBel Standard or choose MultiBel Professional.
Interested in our walkie talkie app? Get in touch.
Plan an (online) meeting for more information or a demo of our walkie talkie app.
Olivier Nieland,
Sales Consultant MultiBel

Walkie talkie app offers additional functionalities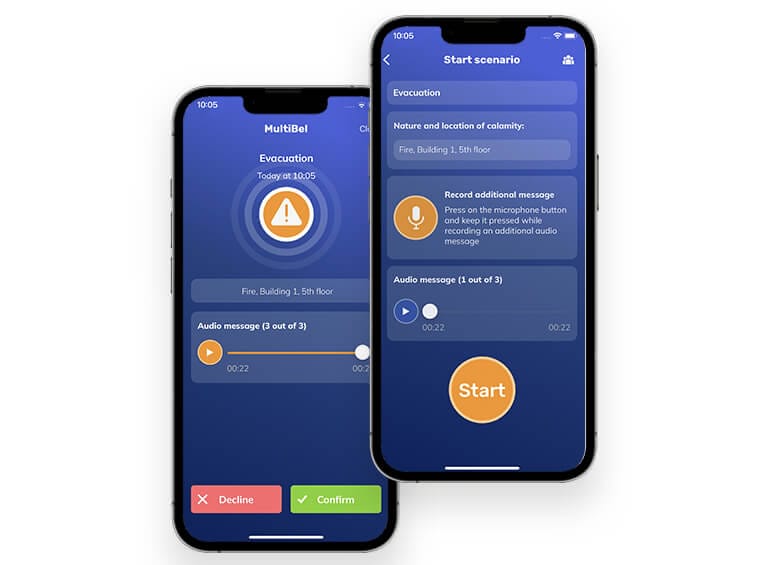 Smartphone replaces pager and walkie talkie
The walkie talkie app is part of the MultiBel alerting system. This secures alerting, information and communication during an emergency. With one device you can combine several things.
We have set up a test project with MultiBel. The test with MultiBel was positive and stable. We have also come in contact with references from MultiBel to see how it works there. These references pointed us to MultiBel's experience and reliability. Not unimportant was the simplicity of managing MultiBel and relatively low costs, while we can send out a lot of messages. It is striking that MultiBel thinks along well, quickly picks up and dissolves. The customer's experience is clearly included in the system. It is nice that we see our conversations and vision reflected in new products.
MultiBel has replaced the old pager system. Although the pager worked effectively for years, recently we saw coverage issues, and it was also limited in ease of use, flexibility, accessibility, maintainability. Substantial investments should be made to bring the system up to date. MultiBel replaced it easily.
MultiBel is user-friendly, easy to use and offers various options. The implementation process is very well supported and executed from MultiBel. Where you as a user are not at risk of getting out, the service from MultiBel is easily accessible and very service-oriented. We are very satisfied with that.
We recently had 4 companies to inquire about our experiences with MultiBel. Fortunately, I can only be positive about that. I hope that several municipalities are on the same tour with regard to alarms.
Since the introduction of the MultiBel app, everyone has responded well to the notifications. If there is no response to the alarm via app, one will of course also be called.
Previously, the Municipality of Den Helder worked with a solution on location from another provider. An alternative was sought that is more scalable and flexible, offers more security in the alarm and is also more accessible to the user.
The user-friendliness of MultiBel, but also the support of the helpdesk in combination with the online manual is to your liking. The system is easy to use, but we only use a small part of the possibilities.
The ICT department chose MultiBel because positive experiences had been heard about it. We really wanted a system with which we could make calls via mobile phones. As of December 2017, all employees of the municipality are equipped with a mobile phone. By making use of this, the attendance of Emergency Response Officers or the Crisis Team is better in the event of an emergency, so that action can be taken more quickly!
MultiBel is a company that thinks along with its customers, that is very important! Companies that think along and come up with creative ideas that grow enormously.
Actually, MultiBel has more functionalities than we can use. MultiBel develops itself sufficiently. We can't even think of anything yet or it's already there.
MultiBel was found during an internet search. We have of course looked at the references. After requesting more information, MultiBel appeared to fit very well into our picture.
MultiBel is flexible and user-friendly. We can make the calls quickly and easily. We are also pleased with the manual. We have no experience with the MultiBel helpdesk, because we never needed it. We can describe the contact with our regular contacts of MultiBel as "thinking along in the right solution for us".
As the system was presented in the initial phase, it was actually implemented. No promises that ultimately could not be fulfilled.
It is a nice, easy system and very user-friendly. You do not often see in this area that it is understandable without consulting the manual.
Various relationships asked us how they could simplify and improve communication during an emergency response deployment. It was also important to different scenarios to work. Multibel provided a perfect solution. Our consultants linked the evacuation and emergency plans with the technical infrastructure. By so as partners working together we deliver value to all our customers.
Great application, exactly what we needed to alert the rescuers in our extensive golf course and to direct the AED to the right place. Top!
We recently switched to Multibel and this to our complete satisfaction!
Reliable complete yet easy to use App for the emergency responders. In addition, also a professional organization with expert employees, nice to work with!
Good alarm app to quickly activate and inform the Emergency Response Team.
Recently started with a number of MultiBel modules where we can reach our emergency response team quickly and adequately. We are very content with the mobile solutions that we have chosen. We also enjoyed the help of the account manager during the implementation process.
Our organization switched to the Multibel App last year. We are very satisfied, the app is clear and user-friendly. We are also very satisfied with the Multibel Help Desk.
We have been using MultiBel at our school for some time. Due to increasing violence, we have therefore introduced Multibel as an alarm solution for terrorist attacks and rampages. The well-designed alarm system convinced us. Let's hope we never have to use it for that - but we're definitely prepared for emergencies and have a good feeling of getting help quickly.
We were looking for a modern Company Emergency Response Team app to replace beepers and radios. The CERT-app from Multibel works great, the employees are very happy with the user-friendliness of the CERT-app. We have been using the app for over 2 years now and if there were problems with individual users, we could always contact the help desk.
Nice application that allows you to scale up your organization in one go and call up a large selected group of employees. The application offers many options in the field of emergency response and crisis management.
We recently installed the MultiBel system. We wanted to know how many ER officers are present during the day to be well prepared to act in the event of an emergency. ER officers who are not around are not called in unnecessarily. The Multibel system is ideal for this.
A very nice app that has made our emergency response organization even more professional. The Emergency Responders are very happy with it.
Excellent and reliable calling system. company with good service and adequate support.
As a safety engineer, I can highly recommend the Multibel system because it is suitable for a variety of application areas. These range from the safe organization of the sole workstation, to first aid and fire protection, right through to house technology. Thanks to the flexible modular system, every company can find it across industries individually fitting product. The users like the uncomplicated and well-functioning technology. If necessary, support from the competent and friendly staff is guaranteed at all times!
Recently in our organization, the beeper system replaced by Multibel. Especially the fact that this system uses multiple channels to reach someone (app ' telephony ' email ' and ' or SMS) and has several ways to start an alarm appealed to us. We have also linked our fire alarm control panel to Multibel so that reports are automatically forwarded to the right people. This system is highly recommended for any organization looking for a solution of this time !!
'I know MultiBel as a great application that can be used to quickly alert the first responders in the company. It is also really good that in the event of an alarm, the available information about the person is spoken and then also sent directly. MultiBel offers a very practical solution that is really recommended! '
We use the MultiBel app at our school to communicate emergencies to the crisis team! So far we have not had to trigger a serious alarm - the test alarms have worked reliably so far!
We have chosen MultiBel to replace the pager system and the walkie-talkies. With the pager system it has always been one-way traffic, we had no idea whether the message was received by the ER officers and whether the ER officers were present at all. Now we have real-time insight into the presence and the emergency response officers can immediately confirm and participate in a conference call in case of an alarm. MultiBel alerts via its own MultiBel APP, telephony, e-mail and SMS. By using all these different channels, MultiBel proved to be incredibly reliable. The pagers had to be picked up at the reception by the BHV staff on arrival. This was very often forgotten. In case of a calamity, the ER officers had to gather at the reception to pick up a radio and get instructions from the team leaders. This lost a lot of time. With MultiBel, the team leaders can give their assignments in the conference call and the emergency response officers go directly to the emergency. The BMI is also linked to MultiBel, which means that the ER officers present receive the exact fire alarm immediately in their alarm. At first I was very skeptical, but MultiBel has really proven its added value and reliability over the old-fashioned alarm and communication equipment. Really recommended!
Crisicom advises MultiBel to its customers because it is more than just an emergency response app. You always have the option to alert people via telephony, email and SMS. Certainly in case of calamities, the data traffic can be down and the multiple communication channels ensure crisis communication!
The Multibel solution has been in use in our organization for a long time. Thanks to the effective application app, our employees can be reached quickly, even now during the corona epidemic. We are very satisfied.
A complete and clear Emergency Reponse app. Well adaptable to the wishes of the organization. Good service and support in customizing the product.
Multibel has been able to solve the problem of alerting and communicating within our emergency response organization very well. Our emergency response organization can now be alerted quickly and easily. Also provides a direct connection through a conference call for fast communication between our team leaders. Good guidance from Multibel during the implementation phase has ensured trouble-free operation. In short, an excellent application to support the emergency response organization.
Multibel is a reliable product for us and we use it for our emergency response organization. Is user-friendly. Committed to our own safety and that of customers ' suppliers.
The use and management works instinctively. Different scenarios are relatively easy to adjust and adjust. Back office support is nothing short of good.
We use MultiBel for a year now. We have chosen MultiBel for the ease of changing and the ease of use of the App. We use MultiBel to combat slippery conditions in the North Limburg region. By using MultiBel, we have communicated the deployment faster. No time is lost and our smoothness coordinator can go to the support point in complete safety.
The app is easy to use and clear. the back office is also good, the link works well and the data in it is easy to edit. The help desk also earned a big +, quickly and always correctly
The app is easy to use and very easy to set up. Due to the different ways in which the emergency response officers receive the message, alarm messages are no longer missed.
Since February 2019 we have been using the Multibel app at Efectis. In addition to a manual alarm via a tablet at the reception, we also opted for automatic alarm in the event of a fire and the use of the emergency buttons in our fire lab via the IP detector. We have defined different groups in Multibel (first aid, first aid, breathing apparatus and crisis team), so that we can call on the right people at any time.
The response time of the Emergency Team has improved by 300%.
When looking for a suitable alarm solution for internal emergencies, we became aware of MultiBel. The app can be flexibly adapted to internal processes and, if necessary, it can react to new requirements.
This app is 'the power' to quickly summon and inform the emergency response team in the event of an emergency. We have installed the app for 1 month. It was planned to start training this month. This has not yet been possible to take place but yesterday a person became unwell and MultiBel was activated. Within 2 minutes there were 4 emergency responders on site. This shows how easy the app works. Training will be continued, especially the task cards that can easily be added in the app.
EMR is a medical company in Belgium that is mainly engaged in psychosocial assistance and disaster management. Since a disaster is never announced in advance, it is often crucial that we need to be able to promptly alert additional rescuers to either come to the site or dispatch them immediately to the site. This happened in no time with the MultiBel app! You open the app, post the notification, select who should receive the alarm and before you know it, the mobile phone of all emergency services will give a loud and clear signal with your message. The care providers can also decide themselves whether or not to respond to the call. In addition to the signal from the app, you can choose to have emergency services called, receive an SMS and even an email with the notification. In short, if you send an alarm via MultiBel, there is practically no escape!
We are very satisfied! In 2019 we had the opportunity to extensively test the Demo system. Due to deferred decision-making (Covid 19) the final decision to purchase came a year later. During that period we were able to use the demo version free of charge. The support that is offered is experienced as very good.
MultiBel is very user-friendly for EROs.
Super user-friendly alarm app for the Emergency Responders. Best price ' quality ratio in the market
The reliability is higher than with the pager system.
From the first contact to the installation of the app, it was super efficient and with a good explanation. Clear and clear communication and the app is really easy to use. It can be used by every emergency response team.
With MultiBel we have realized time savings. Due to the attendance ' presence registration, the Emergency Response Team Manager knows that there are enough people present. In the event of understaffing, we will be notified automatically.
We are currently conducting a pilot with MultiBel's extensive alarm system. In our organization, reliability is very important in the field of safety. To this end, we want to offer the right care and attention in the right place in the event of calamities. So far MultiBel has been able to fulfill this wish very well. We were well guided in the preliminary phase and the support team is also available at all times for questions during this pilot phase. The accessibility is also great! That is service that makes us happy.
We also wanted to be able to alert people in case of emergency response incidents with our new alarm system. We had a pager system, but we needed an alarm via 2 channels, both by e-mail and telephone.
We have an emergency response organization, but they used to be notified with pagers. The pagers sometimes broke or batteries appeared to be empty. In addition, we did not have a pager for all officers of the entire emergency response organization. We have several locations, so we were looking for a flexible solution and that's how we ended up at MultiBel. We all use the smartphone, so an alert via the app is super flexible and we can provide all our desired calls with it. Every Emergency Response officer has a smartphone and can be notified.
Sending notifications through MultiBel is much faster and we can alert a lot of people at once. You can also confirm or reject calls, so you can see behind the scenes whether enough people are showing up. When too few people show up, the system can scale up, which is also a big advantage for us.
It will soon become a very big advantage if the evacuation system is linked to the nurse call system and the emergency response team. You can mobilize everyone so much faster. With a cloud solution it is easy that you no longer have pagers, no more walkie-talkies and no need to control those.
In the meantime, we have been working with the Multibel emergency notification system for more than 1 year for alerting both our internal intervention team and for our various crisis management teams (depending on the scenario). The ease of use of the system means that the input of the necessary data, the preparation of the scenarios, but also the implementation of the system in the organization runs quickly and correctly. The cooperation with and the support of the Multibel team ensures that the system runs quickly and correctly.
❮
❯
How does our walkie-talkie app work?
With walkie talkies, people often talk about push to talk. To speak, a button must be pressed. This creates 2-way communication, where only one person can talk at a time.
Communicating with MultiBel's walkie talkie app is simple. After setting the desired channel, you can press and hold the microphone on the screen and speak. When you are ready, release the microphone again. Others can then respond.
In addition, you can create unlimited channels in the system, for example, one for each type of emergency. In addition, you can easily switch between different channels in the MultiBel app. Just click on the channel and then scroll through the overview of all channels.
The walkie talkie app works on all common iOS and Android devices, making additional hardware unnecessary.
By using our walkie talkie app, you can save a lot of costs. No more costs for the broadcasting license but especially no more investments in hardware.