Emergency & crisis communication app
Crisis communication is the sending and receiving of information that is important in dealing with a crisis situation. Communication during emergencies is crucial for a fast and adequate approach. With the Emergency app or crisis communication app from MultiBel, you are able to respond flexible to a changing situation. The reality of a crisis is often different than what is previously thought. MultiBel is a SaaS crisis software that can minimize the impact of this unexpected event.
Some messages are important, but not urgent, for example communicating via email on Saturdays that all employees have to work from home from Monday. But things change when they are urgent messages. An aggressive threat, a technical malfunction, IT problems, an accident with an injury, an acute infectious disease. In these types of events, a crisis communication app or crisis software is required and every second counts.
With MultiBel, our customers are able to immediately initiate crisis communication to the crisis teams and monitor responses in real time. Personal injury, image damage, financial damage, all things that are minimized by this. MultiBel offers 2 packages, a free crisis app MultiBel Standard, and a paid crisis software MultiBel Professional.
The power of MultiBel as a crisis communication app
Communication during a crisis.
Crisis communication starts with sending the alarm message, but it doesn't stop there. During a calamity it is important to be able to communicate with each other constantly. MultiBel offers the possibility to communicate via voice as well as via text messages. You can use our conference call or walkie-talkie function by voice. By means of our module logging it is possible to schedule and record tasks.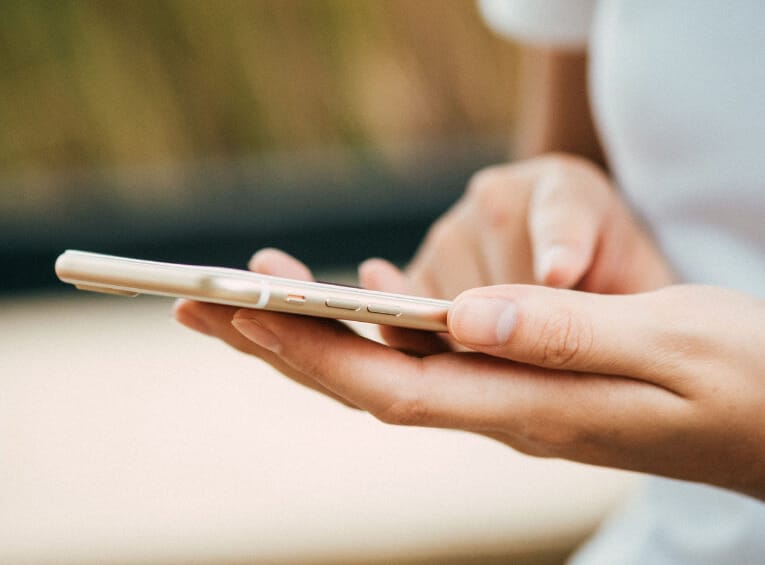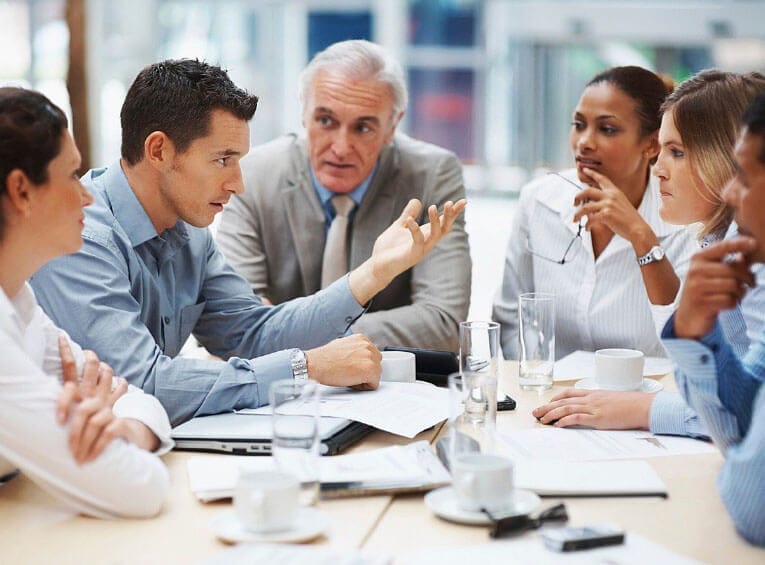 Crisis management is simplified by knowing who is where.
During a crisis you have to make 100% of the decisions with 50% of the knowledge. Knowing which employees are present at the crisis location provides additional knowledge for crisis management. The presence registration works via the iOS and Android crisis app and works on the basis of WiFi, geofencing, bluetooth or an existing access control system. This gives you the opportunity to determine in advance per scenario whether you want to alert everyone or only people present. As a crisis team, you can also follow the current staffing per position and per location in real time and be automatically alerted via the calamities app in the event of under-staffing of essential functions.
The crisis plan often lacks the chapter on crisis communication.
Large companies have a business continuity manager, crisis plans, crisis teams and yet most evaluations show that crisis communication often goes wrong. A lot of time is spent identifying vulnerabilities and possible disruptions, working out the scenarios and then during the crisis meeting it turns out that everything is different. The crisis approach must be different, the change must be communicated and unfortunately that often goes via an email, a call list or a WhatsApp group. There is no guarantee that the message will be read immediately or an overview of who will respond. By integrating our communication tool into the crisis plan from the outset, you are able to respond ad hoc to the changed reality during the crisis meeting.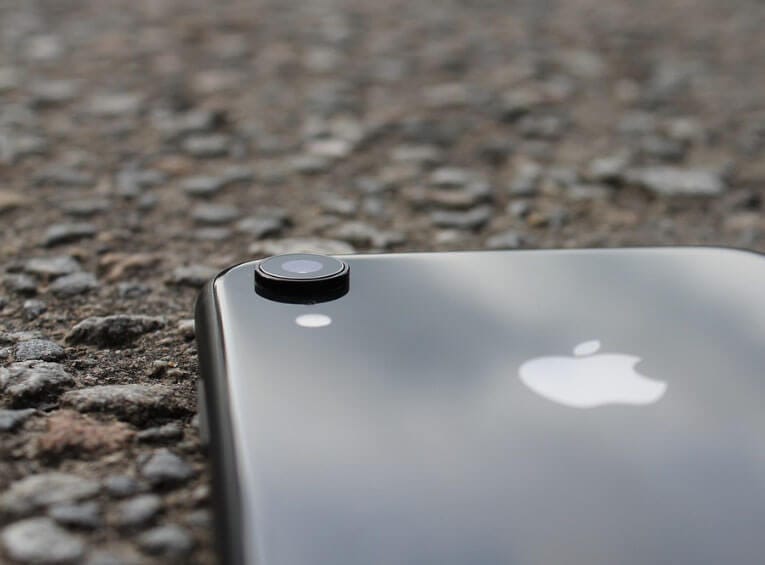 Crisis communication app with five-fold security
MultiBel is more than just a crisis communication app and can reach your employees on 5 different channels. How someone can be reached differs per person but also per moment. The more channels you use, the greater the chance that that person will be reached, even if the disaster has damaged your own infrastructure. MultiBel uses a crisis app that breaks the silent mode, there is no response, MultiBel calls on 10 telephone numbers per person, an email and SMS are sent and existing pager systems can be notified. Until someone responds.
MultiBel Professional works with predefined scenarios. You can create unlimited scenarios, functions and locations. Each group hears and reads the instructions associated with his or her role.
Choose the right package for you
Send alerts for FREE with MultiBel Standard or choose MultiBel Professional.
Contact us for more information about our crisis communication software with crisis app.
Plan an (online) meeting for free consultation or a demo of our crisis software.
Olivier Nieland,
Sales Consultant MultiBel

Background information crisis software MultiBel
How do I select the best crisis software?
We have drawn up selection questions based on our discussions with customers. These can help to determine the requirements of your crisis communication software. MultiBel offers two solutions: a free version and a modular solution. With these questions we help you find the right solution.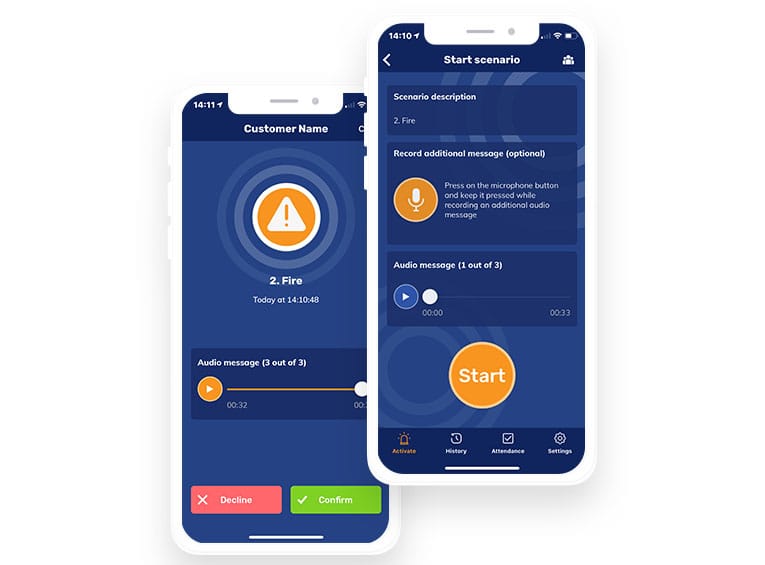 The system works easily and clearly. Recently, the English application is also available.
Emergency Response notification system with many possibilities to set up scenarios yourself and to alert a large group of people in a simple way. They think in solutions and are constantly improving the system.
The MultiBel system can easily follow our growing organization.
In the past MultiBel was a "flat" system and can best be compared to a call list. MultiBel is becoming more and more extensive and offers more possibilities. So we can use it more selectively, tailored to the need for additional support or information, at any given time.
It is very nice that you can always call so that the helpdesk or account manager can think along or watch. MultiBel is very easy to use at the same time. The system works very intuitively: it has buttons and fields with a clear explanation.
Since February 2019 we have been using the Multibel app at Efectis. In addition to a manual alarm via a tablet at the reception, we also opted for automatic alarm in the event of a fire and the use of the emergency buttons in our fire lab via the IP detector. We have defined different groups in Multibel (first aid, first aid, breathing apparatus and crisis team), so that we can call on the right people at any time.
Nice application that allows you to scale up your organization in one go and call up a large selected group of employees. The application offers many options in the field of emergency response and crisis management.
It was implemented very fast! MultiBel is really very user-friendly.
I find the way of working with the account manager pleasant. MultiBel immediately understands what it is about.
It is a nice, easy system and very user-friendly. You do not often see in this area that it is understandable without consulting the manual.
The application offers all the options that Zorgpartners Midden-Holland wanted (MultiBel is used for alerting the emergency response team and the crisis team)
From the first contact to the installation of the app, it was super efficient and with a good explanation. Clear and clear communication and the app is really easy to use. It can be used by every emergency response team.
We are very satisfied with MultiBel and we can recommend MultiBel.
The implementation of the MultiBel system went very well and a seamless transition from the old to the new system was successfully implemented.
As expected, the system setup process did not cause any problems.
In the meantime, we have been working with the Multibel emergency notification system for more than 1 year for alerting both our internal intervention team and for our various crisis management teams (depending on the scenario). The ease of use of the system means that the input of the necessary data, the preparation of the scenarios, but also the implementation of the system in the organization runs quickly and correctly. The cooperation with and the support of the Multibel team ensures that the system runs quickly and correctly.
Our technicians are all equipped with tablets and smartphones with MultiBel, these act as a comprehensive lone worker protection system with many additional functions and our technicians are happy not to carry any additional hardware with them.
The MultiBel system is intuitive to use and very clear. Scalability and the support-oriented approach of the MultiBel team are the driving force behind our emergency organisation.
MultiBel was the only way we could still reliably spread information. All crisis communication was possible exclusively via MultiBel.
❮
❯
Crisis management through a crisis communication app – emergency app
MultiBel Standard is a FREEMIUM crisis app, a stripped down version of our crisis management software MultiBel Professional. An alarm is also sent via the crisis app, telephone (max 1 number p.p.) and email, but activating an emergency scenario in Standard can only be done via the crisis app itself. In Professional you can start crisis communication via the emergency app, online, by telephone, emergency button or linked software and hardware, for example a monitoring system or a fire alarm control panel.
In addition, you can create crisis scenarios in advance in our emergency app & emergency software MultiBel Professional. As a crisis team, you therefore determine in advance which functions will receive an emergency notification. There is however a possibility to supplement the existing message with additional information during activation, for example the location of the incident. This way you can easily respond to changing circumstances. You cannot create scenarios in advance in MultiBel Standard; the activator will record the message on site at the time of activation. The only variable in Standard is to alert everyone or just attendees.
Another big difference is that MultiBel Standard is a free crisis app, while MultiBel Professional is crisis software that can meet even the most complex needs. More than 1/3 of the Dutch hospitals use MultiBel Professional for the consultation of the crisis teams, just like many other government organizations and companies.
Our crisis app ensures that the right people receive the right message at the right time during a emergency alert. Recipients can confirm or decline their arrival, indicate a time limit within which they will be present view view task cards and communicate with each other via the communication module. The results of the crisis communication can be followed in real-time in a dashboard by people with the right rights. More than 1,000 customers choose our crisis management system because it is a solution that runs in secure data centers. It is therefore also available if your own infrastructure no longer functions due to the crisis. We guarantee 99.95% availability of the crisis software