Crisis management with an app
Our crisis management app or incident management app enables you to notify, communicate, assign tasks, register and evaluate. Incident management often refers to IT incident response. But actually incident management is much broader than that. Think, for example, of a major emergency response incident or a fire alarm, resulting in the evacuation of your entire building. In crisis management, a distinction is often made between different types of phases. Two of these phases are the crisis response and the crisis evaluation. The crisis response phase is the phase in which the crisis management team must actually anticipate a crisis, also known as the crisis approach. During the evaluation, we look at ways to better prepare for the next crisis.
With the MultiBel crisis management app you have the possibility to notify the right people, communicate by using the app, log actions, set up tasks and you have a real-time overview of the current situation and all necessary information for the evaluation. And all that in one user-friendly and reliable incident management system.
The power of MultiBel as a crisis management system
Maintain control and overview during incident management
Overview is crucial in incident management. With the MultiBel incident management app, you have everything you need to coordinate your incidents. In the dashboard you have insight into the emergence of your employees and you can quickly anticipate when to scale up. In addition, your crisis team can immediately communicate for a crisis meeting via the communication module. With the incident management app from MultiBel you can easily manage your incident registration.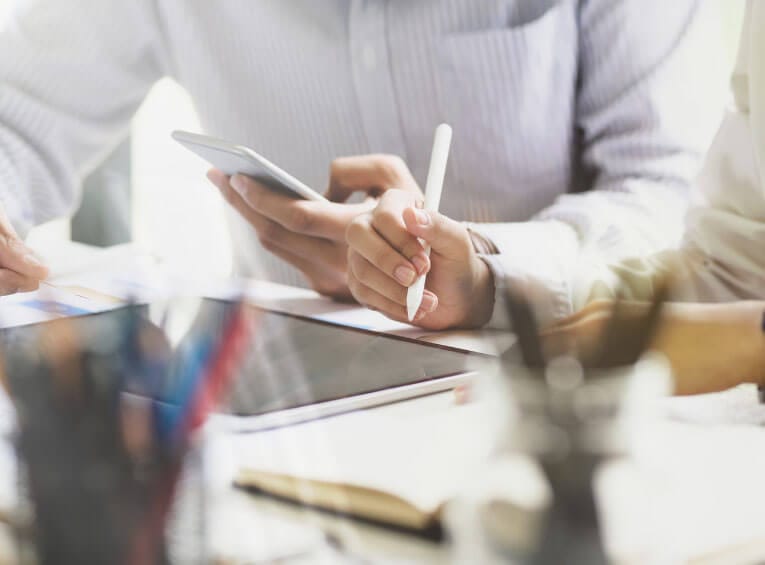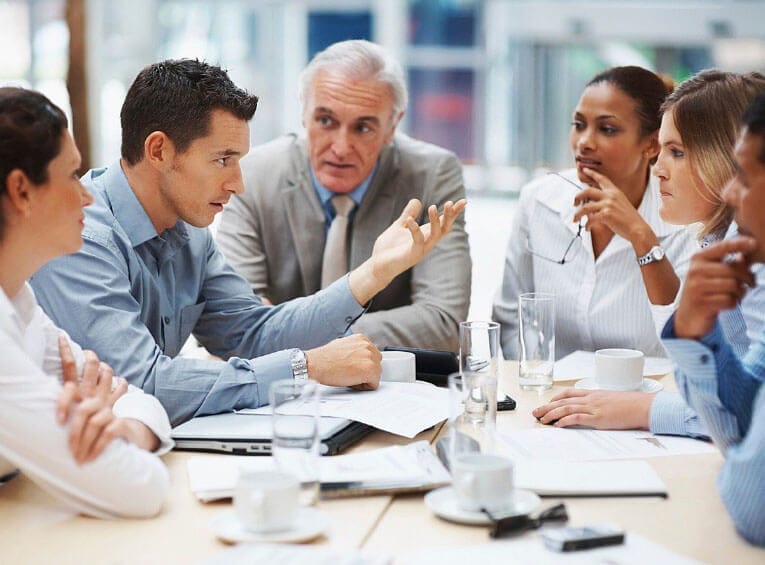 Crisis management is simplified by knowing who is where.
During a crisis, you have to make 100% of the decisions with 50% of the knowledge. Knowing which employees are present at the crisis location provides additional knowledge for crisis management. The attendance registration functions via the iOS and Android crisis app and works on the basis of WiFi, geofencing, Bluetooth or an existing access control system. This gives you the option to determine in advance per scenario whether you want to alert everyone or only people present. As a crisis team, you can also follow the current occupation per function and per location in real time and be automatically alerted via the calamity app if essential functions are understaffed.
Incident management app anticipates the situation
Different incidents require a different approach. With the MultiBel crisis incident management app you can send task cards to your employees in the event of an alarm. During the duration of an incident you can set up new tasks and share information via the logging module of the incident management app. Your employees can then provide feedback when the task has been completed.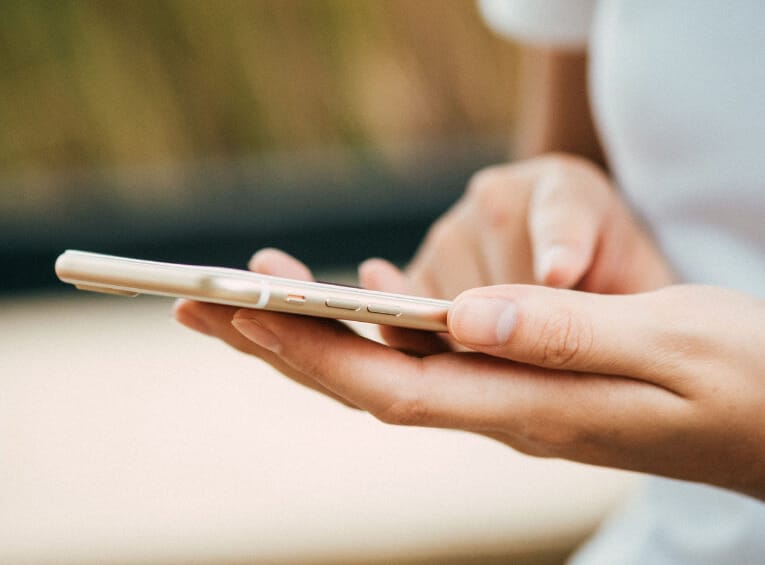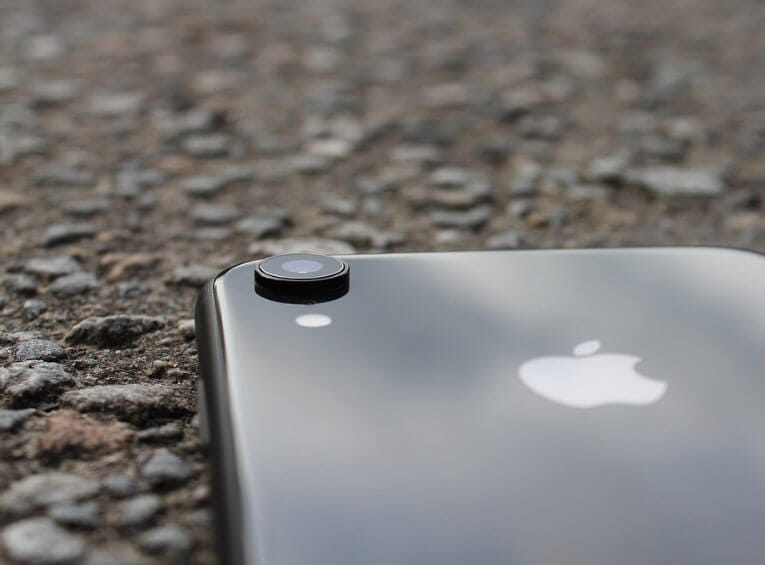 Increase the willingness to report
Low willingness to report results in incomplete incident registration. A simple and user-friendly incident management system ensures a greater willingness to report. By means of the incident registration app from MultiBel, your employees are able to register an incident with a simple action. The simple design of the incidents app makes it easy to create.
Incident management app and yet fivefold certainty
MultiBel is a professional incident management system and relies on 5 different channels for communication. How someone can be reached varies. The more channels are used, the greater the chance that we can reach the right people. MultiBel does not depend on your infrastructure if it is damaged by the calamity. MultiBel uses a crisis management app that breaks through the silent mode. Is there no response to the app? Then MultiBel will call a maximum of 10 telephone numbers per person, in addition, an email and SMS will be sent simultaneously and a message can be sent to a pager system.
MultiBel Professional works with predefined scenarios. You can create unlimited scenarios, job descriptions and locations. Each group hears and reads the instructions associated with his or her job description.
Choose the right package for you
Send emergency alerts for FREE with MultiBel Standard or choose MultiBel Professional.
Use MultiBel as your crisis management software?
Plan an (online) appointment for free advice or a demo of our crisis incident management app.
Olivier Nieland,
Sales Consultant MultiBel

Emergency Response notification system with many possibilities to set up scenarios yourself and to alert a large group of people in a simple way. They think in solutions and are constantly improving the system.
The MultiBel system can easily follow our growing organization.
In the past MultiBel was a "flat" system and can best be compared to a call list. MultiBel is becoming more and more extensive and offers more possibilities. So we can use it more selectively, tailored to the need for additional support or information, at any given time.
It is very nice that you can always call so that the helpdesk or account manager can think along or watch. MultiBel is very easy to use at the same time. The system works very intuitively: it has buttons and fields with a clear explanation.
Since February 2019 we have been using the Multibel app at Efectis. In addition to a manual alarm via a tablet at the reception, we also opted for automatic alarm in the event of a fire and the use of the emergency buttons in our fire lab via the IP detector. We have defined different groups in Multibel (first aid, first aid, breathing apparatus and crisis team), so that we can call on the right people at any time.
Nice application that allows you to scale up your organization in one go and call up a large selected group of employees. The application offers many options in the field of emergency response and crisis management.
It was implemented very fast! MultiBel is really very user-friendly.
I find the way of working with the account manager pleasant. MultiBel immediately understands what it is about.
It is a nice, easy system and very user-friendly. You do not often see in this area that it is understandable without consulting the manual.
The application offers all the options that Zorgpartners Midden-Holland wanted (MultiBel is used for alerting the emergency response team and the crisis team)
From the first contact to the installation of the app, it was super efficient and with a good explanation. Clear and clear communication and the app is really easy to use. It can be used by every emergency response team.
We are very satisfied with MultiBel and we can recommend MultiBel.
The implementation of the MultiBel system went very well and a seamless transition from the old to the new system was successfully implemented.
As expected, the system setup process did not cause any problems.
In the meantime, we have been working with the Multibel emergency notification system for more than 1 year for alerting both our internal intervention team and for our various crisis management teams (depending on the scenario). The ease of use of the system means that the input of the necessary data, the preparation of the scenarios, but also the implementation of the system in the organization runs quickly and correctly. The cooperation with and the support of the Multibel team ensures that the system runs quickly and correctly.
Our technicians are all equipped with tablets and smartphones with MultiBel, these act as a comprehensive lone worker protection system with many additional functions and our technicians are happy not to carry any additional hardware with them.
The MultiBel system is intuitive to use and very clear. Scalability and the support-oriented approach of the MultiBel team are the driving force behind our emergency organisation.
MultiBel was the only way we could still reliably spread information. All crisis communication was possible exclusively via MultiBel.
All MultiBel applications have in common that the right people receive the right information within seconds at the push of a button. Configurable cascades and the possibility of being able to take into account the presence of certain people guarantee us that the alarm is targeted.
The app is very user-friendly. Each department has its own list in the app, with one person keeping the list. We can protect that only the people who keep the list can see all the data. So in terms of privacy and data protection it is also good.
❮
❯
Extra information MultiBel crisis management
Crisis management software without capacity limitation
You can directly reach thousands of people at the same time via app, telephony, email and Text message. MultiBel does not use your telephone lines, no hardware needs to be purchased. Furthermore, MultiBel can break the silent mode on the mobile phone.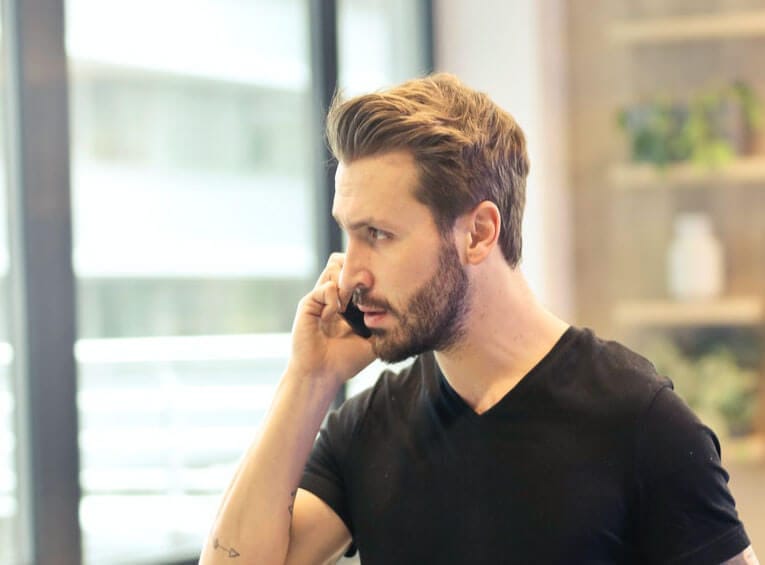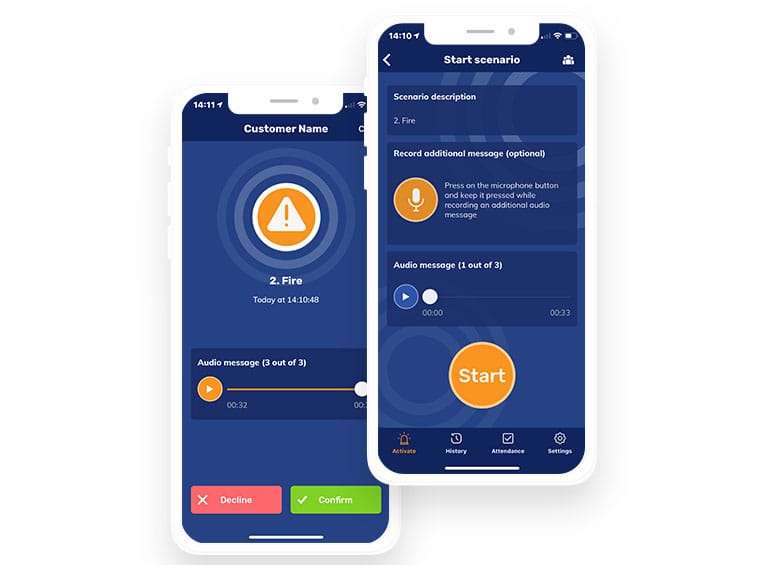 High reliability incident management app
MultiBel is a SaaS service, Software as a Service, and functions as a mission-critical solution completely independent of your own infrastructure. The system will therefore continue to work if your own infrastructure is damaged by fire, power failure or water damage.
MultiBel is redundant, divided over 3 geographically separated data centers. The systems are monitored 24/7.
Incident management training
Incident management starts with formulating the right processes. Step 2 is then to train the procedures with all employees. How do you prevent communication problems? How do you create a common image as quickly as possible? Why do some organizations alert quickly & efficiently and others don't? We are happy to provide you with a number of tools to improve the alarm system so that chaos does not arise when there should be order.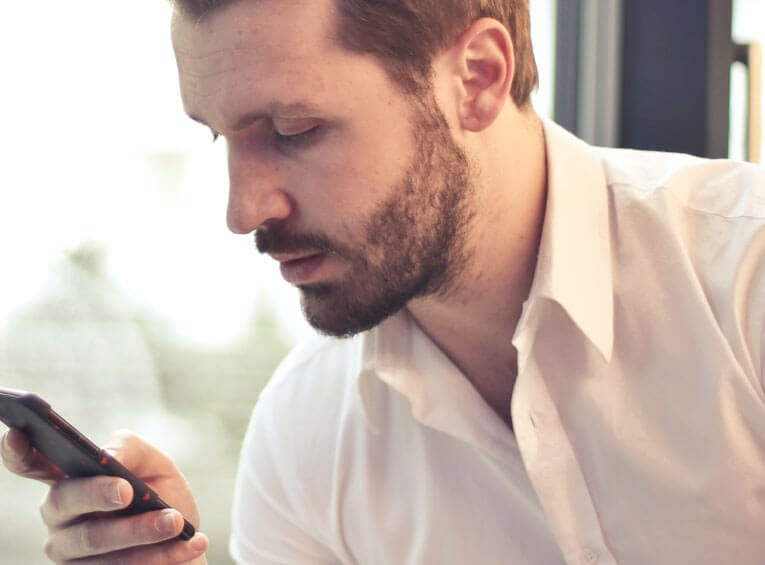 Looking for the best incident management app?
With the incident management app from MultiBel you have recorded all information about your incidents in one system. With MultiBel you are able to alert thousands of employees within seconds. You determine in advance which employees should be called up for which type of incident.
Managing your incidents does not stop at just notifying people. Sharing current information, assigning tasks and evaluating is also part of this. During the incidents, you maintain an overview of the situation and can adjust your crisis approach where necessary. When you have completed the incident management, you can perform a thorough evaluation based on the dashboard and the log in the crisis management app.
Incident management in practice
Good incident management is the backbone of an organization. This requires a sound communication strategy. Decide how to notify the key players. Which communication channels do you use now? How often are updates sent on the current status?
MultiBel helps to put the communication strategy into practice. Scenarios are determined in advance. You can therefore determine in advance for each incident who should be called up, who is allowed to communicate with each other and who will assign tasks. When starting a scenario, you can send additional information, such as the nature and location of the incident.
Incident registration
When incidents occur, it is important to learn from them. Therefore, use an incident registration system where registration is as simple as possible. No forms to fill out, but quickly create a notification in the app. In addition, it is also good to have employees register a near incident. Many lessons can be learned from these situations. Why didn't it develop into an incident, what could have happened and how could we have handled it. MultiBel is a "lively" incident registration system. Thanks to the app, every employee can use it. Why did an incident occur and why have not sufficient measures been taken? Feedback can always be given through the app. In this way, everyone remains involved in managing incidents at your organization.